Your Wellness Hub.
Personal Training: Our expert trainers are here to guide you on your fitness journey. Whether you're just starting or looking to reach new heights, personalised training sessions are tailored to your unique goals and abilities.

Group Sessions: Join our vibrant community and sweat it out in dynamic group sessions. The energy and motivation are infectious, and the results are tangible.

Open Gym: For those who prefer to march to the beat of their own drum, our open gym is fully equipped with the latest gear. Come and go at your own pace.

Bespoke Wellness Packages: We understand that wellness is not one-size-fits-all. Our bespoke wellness packages cater to your needs, combining fitness, nutrition, and mindfulness in a way that works best for you.
🌟 Join our Exclusive Insider List 🌟
Be among the FIRST to know about our grand opening, special offers, and exciting updates as we unveil our brand new fitness studio! 🎉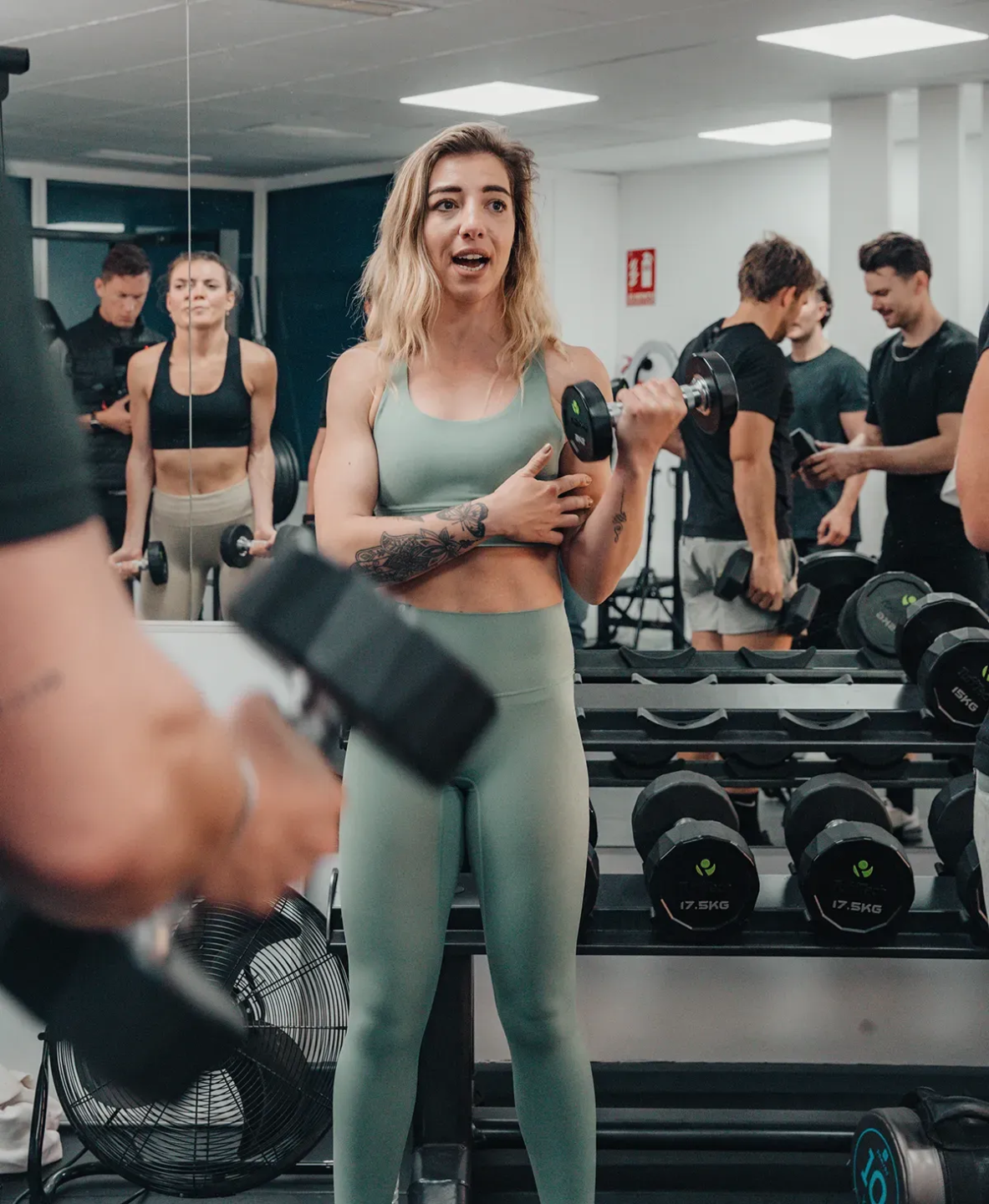 Group Sessions, Personal Training & Open Gym
Our boutique fitness studio offers a unique and holistic approach to health and wellness that's designed to help you reach your full potential both physically and mentally.
We understand that fitness isn't just about lifting weights or breaking a sweat - it's also about building a solid and resilient mindset.
"In my personal training sessions with Bella, she really knows how to motivate me by setting individual goals and showing my progress over time. Bella has taught me that pushing yourself and having a healthy diet plan really does make a big difference."
Ready to Transform Your Wellness Journey?
If you're ready for a wellness journey that's as unique as you are, it's time to take the next step
One size rarely fits all when it comes to wellness. Your body, your mind, and your goals are unique. That's why we offer bespoke programs. We'll work closely with you to understand your needs, your aspirations, and your challenges. Together, we'll design a program that's as unique as you are.
What to Expect:
Personalisation:

 

Your program will be designed just for you, aligning with your goals and lifestyle.
Expert Guidance:

 

You'll have the support of experienced wellness coaches to ensure your success.
Accountability:

 

We'll keep you on track and motivated, so you achieve your goals.
Results:

 

With a bespoke program, you're on the fast track to the wellness success you've always wanted.
Complete the short fitness assessment and then book a FREE Consultation Call with me to get started.